The Portage Inn
Reserve Your Table Online

Please fill out all fields along with comments on party size for table reservations.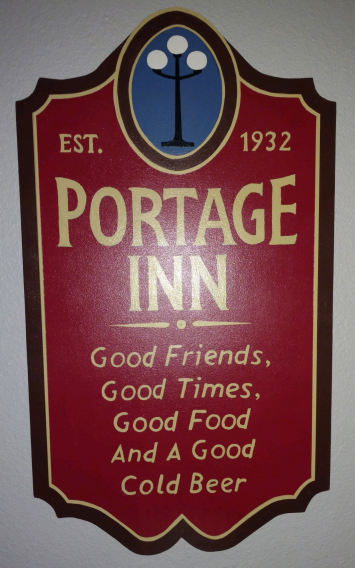 Great place! Good food (the French fries are amazing!) Service excellent and the inside decor is cool with the old brick wall and old photos. We will be back!
sharon brinker
Very good meal here after a round at sugar Creek. Bartender/cook was awesome. That had some great local beers on tap which is always a plus. Don't be scared away from the market price items on the menu. A cheese burger said market price but it was 6.50 I think, which is great these days.
Adam Sweeny
We found this charming pub on our way home. It was so clean, welcoming and the perfect place for a rest stop. We stayed and.ordered their pizza...which was very delicious! Homemade pizzas were a hit with my kiddos..."the best pizza ever!" We took some home...if you ever get a chance to visit the Portage Inn, it's a MUST for their hospitality and the pizza!
Maribel Chacon-Torres
Had an amazing time, good food, great friends! The staff was exceptional, couldn't ask for more!! Great place to enjoy friends, family, good food and drinks.
Darrell Caswell
CEO, DwHostIT